Learning Options
Each path leading to your more comfortable birth.
Hypno…babies?
Yes! These are babies whose parents choose to easily and naturally prepare for childbirth using the Hypnobabies method of Hypnotic Childbirth, which some might call "hypno-birthing". Hypnobabies however, is very different in that at Hypnobabies we teach real medical hypnosis techniques, creating an automatically peaceful, relaxing and more comfortable pregnancy, a calm confident Birth Partner, and an easier, more comfortable and sometimes pain-free natural birthing for our Hypno-Mom.
Hypnobabies is a very successful 6 week, 3-hours per week, complete childbirth education course that was adapted with permission from Gerald Kein's "Painless Childbirth Program" techniques rather than using simple relaxation, breathing or guided imagery. This allows our Hypno-Moms to enjoy "eyes-open childbirth hypnosis", easily remaining deeply in hypnosis while walking, talking and changing positions; being as mobile as they would like to be during childbirth. Hypnobabies is well-known for helping women to create much shorter, easier and more comfortable labors, making childbirth the joyful experience it was meant to be.
Expectant mothers use our Hypnobabies Workbook, MP3s and hypnosis scripts to re-train their subconscious minds that contractions in labor will be perceived by their body as pressure or a squeezing-type sensations, and/or pushing, pulling and normal baby movement sensations. With the use of real, medical-grade hypnosis and the type of hypnotic compounding (repetition) that our Hypnobabies students learn, practice and use during labor, normal birthing sensations can easily be transformed into pleasurable ones. Our Hypno-moms are also fully in tune with their babies during the birthing process, and as aware of everything around them as they'd like to be, easily able to communicate with their support team, and completely in charge of their own birth experience.
Hypnobabies uses the same medical hypnosis techniques that people employ when preparing for surgery without any drugs, which is called hypno-anesthesia. Our classes also teach Hypnobabies Birth Partners how to fully support the Hypno-Moms, and Hypnobabies is also used very successfully by single mothers. A willing Birth Partner is a bonus!
Including a very comprehensive childbirth education curriculum also ensures that our Hypno-moms remain deeply committed to their Hypnobabies training, since they need not go anywhere else for childbirth education. Other natural childbirth classes are wonderful, but many teach "pain-coping", and "pain-management", which is directly in opposition to our Hypnobabies suggestions that encourage an easier, more comfortable, joyful childbirth.
If you would like to be fully in tune with your baby during the birthing process while your baby is born unmedicated, alert, and looking right into your eyes then..
I invite you to choose your own path from these in-person Hypnobabies Childbirth Hypnosis Classes, taught in Santa Cruz, CA:
Path #1: Home-Study Advantage Class | $175 for one session
The Hypnobabies Home-Study Advantage class is a supplement to your Home Study Course. It's a private in-person session (in the Santa Cruz area) with me, your Certified Hypnobabies Instructor.
While an instructor led class is a great option for many couples, they don't always work with everyone's schedule. Hypnobabies offers this Self-Study option for you to work through on your own and many students choose to use this Home-Study Course. Once you've purchased the course from Hypnobabies, you'll want to schedule the Home-Study Advantage class with me.
Home-Study Hypno-Moms (and dads!) Please remember that we have plenty of support for you as you journey through Hypnobabies.
When you sign up for the BlossomBelly Home Study Advantage program you get a ~3 hour private in person class:
Learn how to work together with your Hypnobabies cues and techniques, creating confidence and clarity between birthing partners.
Review the role of the Hypno-Birth Partner in pregnancy and childbirth.
Practice your hypnosis cues and techniques in a real Hypnobabies Birthing Rehearsal.
Personal support, so you can get all of your questions answered throughout your Hypnobabies journey. You can contact me by phone and email for help anytime!
Dads and other partners especially appreciate this hands-on, in-person practice at being an excellent and effective birth partner for our hypno-moms.
First, order your Hypnobabies Home Study Materials here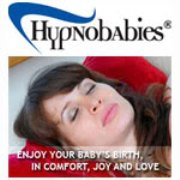 Then, schedule your Home Study Advantage Session with me. Apply here for your free consultation.

Path #2: 1:1 Private Classes | $995 for six sessions
BlossomBelly Hypnobabies Childbirth Education in-person private classes takes place over a six week period, meeting once a week for 3 hours. These private 1:1 classes with me will prepare you and your birth partner for the easier, more comfortable birth you deserve.
This is for families living in the Santa Cruz area that want the benefit of a one on one support from a certified instructor.
It's best to sign up for the Hypnobabies 6 week class series around 26 – 30 weeks pregnant, but please contact me to schedule your classes well before that time.
Apply here for your free consultation.

In addition to my personal support and instruction, students will be provided with the following materials:
The Hypnobabies® workbook
7 CDs (or downloadable MP3s) for the Hypno-Mom
1 CD (or MP3) for the Birth Partner
The Hypnobabies® Quick Reference Guide for Labor
The Birth Partner's Guide Booklet
6 Hypnobabies® scripts in a spiral bound book
New Mom and Baby Care booklet
Many additional handouts
Please note that BlossomBelly is not offering group Hypnobabies classes at this time.
Looking for more information about Hypnobabies? Check out their website here: